Introducing the RSS Feed
Posted on Sunday, January 11 2015 by Ionică Bizău
Many people use RSS readers to get updates from the sites subscribed.
I built a Bloggify plugin that brings the RSS feed page on my blog which runs Bloggify.
The RSS feed page is http://ionicabizau.net/api/rss. So you can add it to your RSS reader sources to be notified when a new article is posted here.
I used the QuiteRSS application for testing the things out.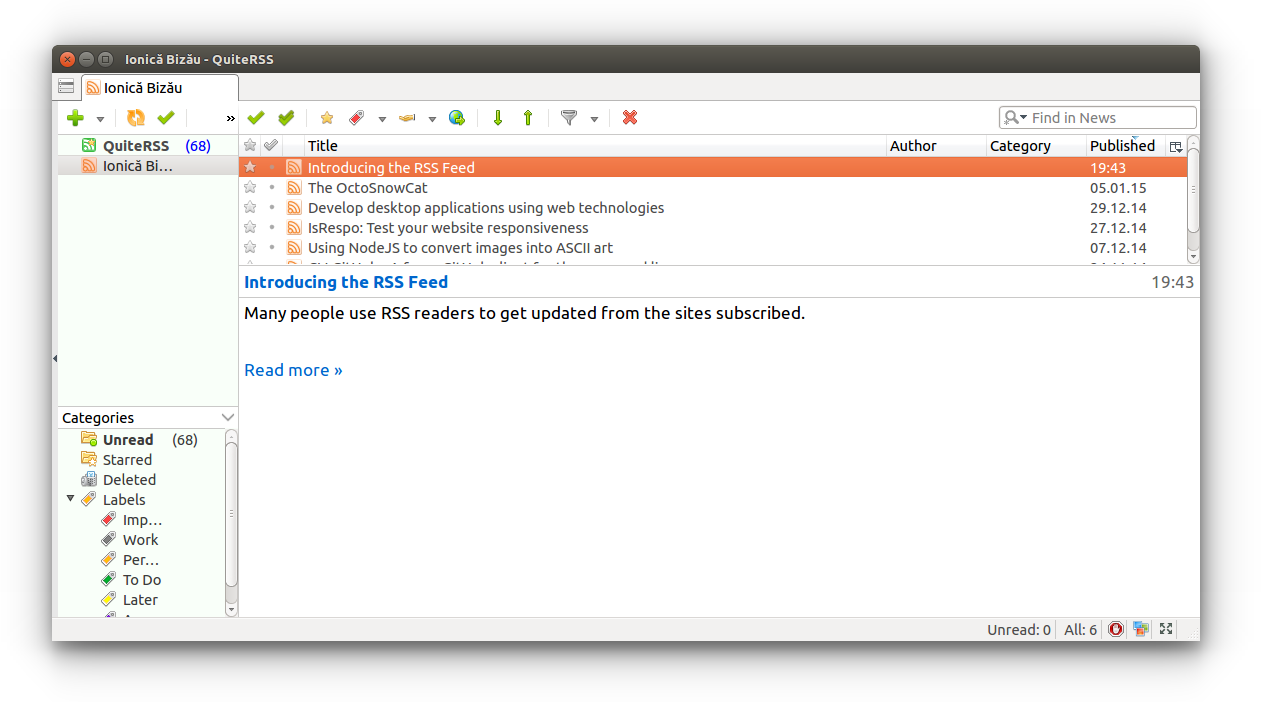 Have any questions? Feel free to ping me on Twitter.